After leaving Arlington Cemetery, we head to National Zoo. It is about 1:00 pm and today the Zoo is closing at 4:00 pm because they are having a Halloween Event. We were so excited, Lucy and Alexis really wanted to see the monkeys plus we were going to see the Giant Pandas. But first we had to stop and get lunch. By the time we were done eating it was 2:00. We did get to see the pandas and a few other animals. Just as we were heading to the monkeys, the Zoo announced they were closing at 3 instead of 4 and rushed us out. So we were all very disappointed. But we did see something quite amazing!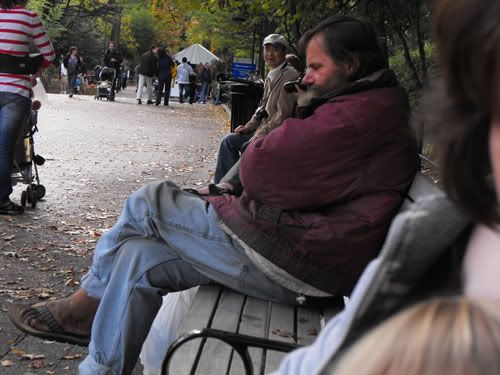 A homeless man at the National Zoo! But keep scrolling down and take a gander at these feet!




Taking this photo was one of the highlights of my day. I told my husband that I was going to get this one framed. (He just rolled his eyes and shook his head at me!)

Ok moving forward now, we decide to go to Union Station and do some shopping and eat some dinner. We are eating dinner and what a wonderful surprise, the President of the United States decides to stop by and have dinner with us! We were ecstatic! What a perfect ending to a not so perfect vacation!




Ok so it wasn't really the President, but one can dream!